BEING YOONA!!..
Yoona


* Birth name: Im Yoon Ah (Hangul: ???; Hanja: ???)
* Date of birth: May
30, 1990 (1990-05-30)
* Discovery: 2002 SM Saturday Open Casting Audition
* School(s): Daeyoung High School
* Position : Vocalist, Lead
Dancer
* Awards/Recognitions
* 2008 Korean Drama Festival: Netizen
Popularity Award (You Are My Destiny)
* 2008 KBS Drama Awards: Best New
Actress Award (You Are My Destiny)[10]
* 2008 KBS Drama Awards: Netizen
Award
* Experience:
* Featured in music videos for TVXQ's "Magic Castle,
The Grace's "?? (My Everything)", Super Junior's "U" and "Marry U", Lee Seung
Chul's "Propose"
* Featured in commercials for Sanyo Eneloop, Teun Teun
English, Elite, Sunkist Lemondae, Clean & Clear, Sola VitaminC,
YeJiMiIn
* Starred in MBC dramas 9 Hits, 2 Outs and Park Jung Geum, and KBS
drama You Are My Destiny, MBC drama Cinderella Man
* Featured in SHINee's
Japanese version of "Replay" MV
* To star in the upcoming drama 'Love Rain'
with Jang Geun Suk (Expected to be aired next year, 2012)


Yoona has appeared in several music videos and commercials. She gained
a minor role in the Korean drama, 9 Ends 2 Outs (9?? 2??) and won a major role
in a new drama, You Are My Destiny. In this drama, Yoona portrays a girl who was
once blind. You Are My Destiny has the highest rating and number of viewers for
daily dramas in its time slot, beating other per popular dramas from major
Korean networks, MBC and SBS.[not in citation given] Yoona has been accepted by
Dongguk University and will continue her studies. On February 10, 2009 YoonA was
spotted at her High School Graduation.



---
Powered by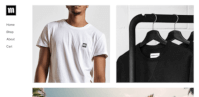 Create your own unique website with customizable templates.